You can decide whether or not you want your follower count to be visible on your Public Profile.
To change your follower count visibility...
Tap your Bitmoji or Story icon at the top to go to My Profile
Tap 'My Public Profile'
Tap 'Edit Profile'
Toggle 'Show How Many Follow Me' on or off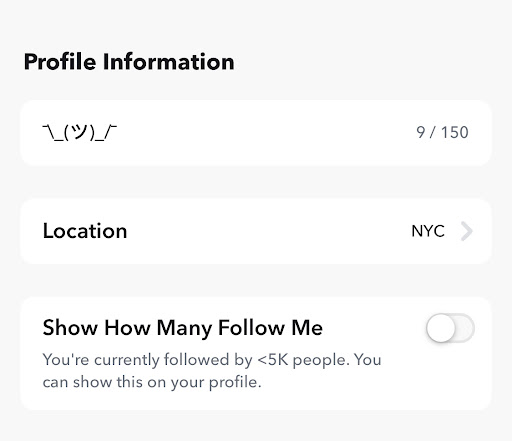 Learn more about Public Profiles.