To change the auto-approval Setting for your Spotlight comments…
Tap the ⚙️ button in your My Profile screen to open Settings
Scroll to "Privacy Controls" and tap 'Spotlight Comment Settings'
Select 'Auto-Approve My Friends' or 'Auto-Approve Everyone' to enable auto-approval. Select 'Manually Approval' to manually approve every comment.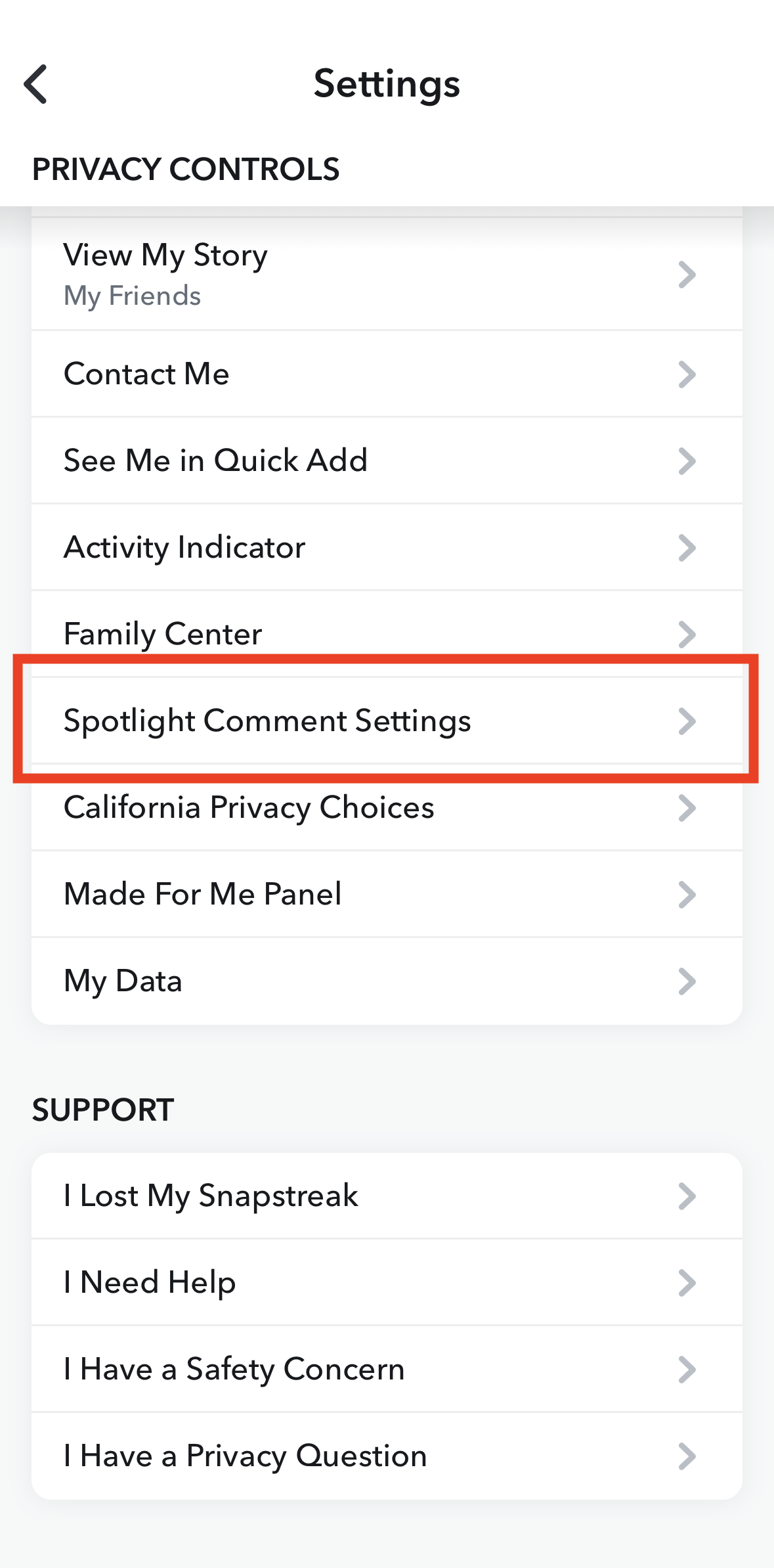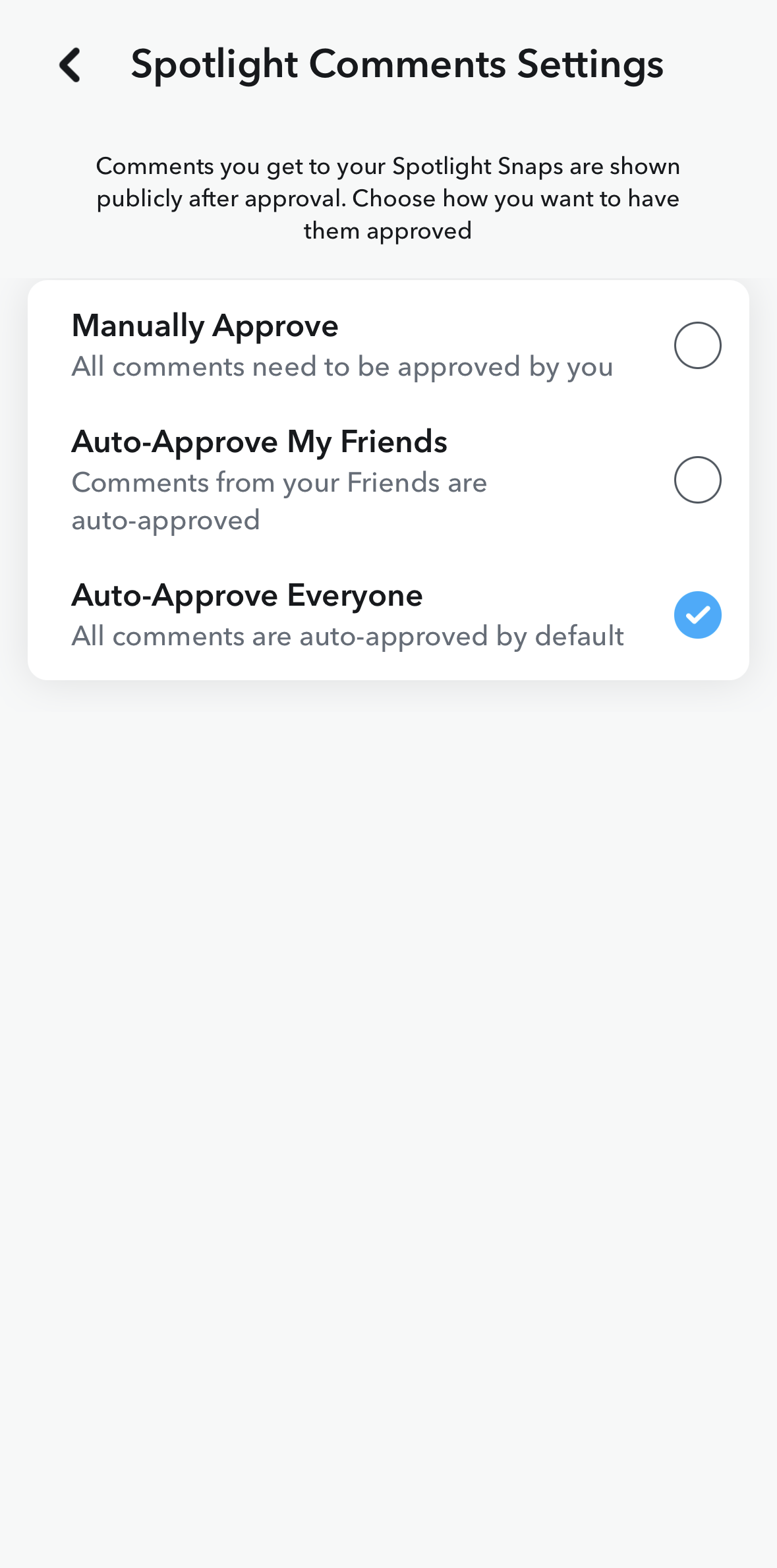 Please Note: The first time you submit to Spotlight after updating the app to enable this feature, you'll have the option to opt out of it on the Send To screen. If you choose to enable auto-approval, all pending Spotlight comments will be approved.