Family Center helps parents get more insight into who their teens are friends with on Snapchat, and who they have been communicating with, while still respecting their teens' privacy and autonomy. It's designed to reflect the way parents engage with their teens in the real world, where parents usually know who their teens are friends with and when they are hanging out, but don't eavesdrop on their private conversations.
Family Center will provide parental control for parents over the age of 25 and give them the ability to:
See which Snapchat friends their teens have sent messages, photos, or videos to in the last seven days, in a way that still protects their privacy by not revealing the actual contents of their conversations (Snaps and messages);
See a complete list of their teens' existing friends and easily view new friends their teens have added, making it easy to start conversations about who their new contacts are;
Limit their teen's ability to view certain content in the Stories and Spotlight tabs; and
Easily and confidentially report any accounts parents may be concerned about directly to our 24/7 Trust and Safety team.
Parent View: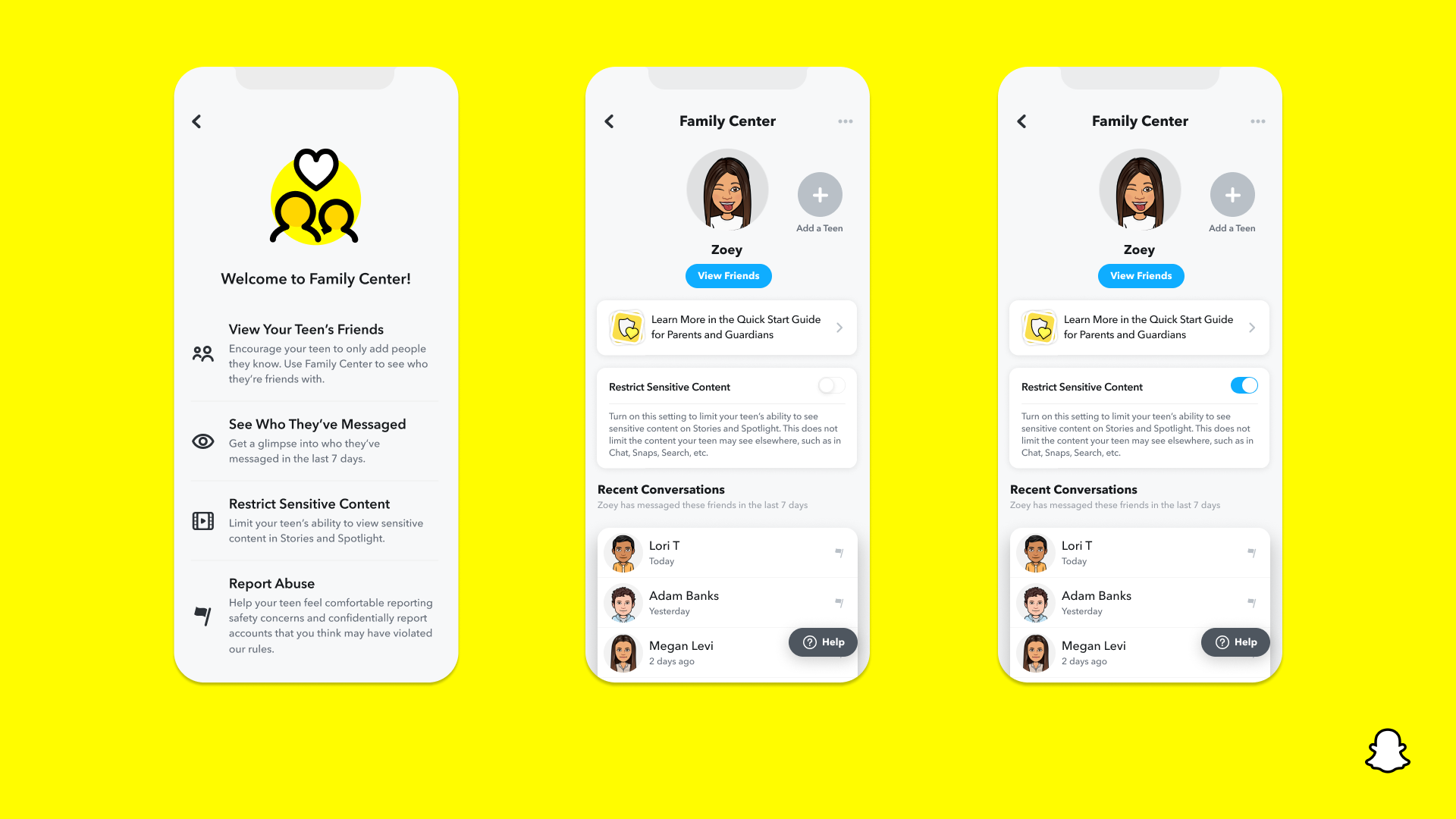 Teen View: